In order to sell courses hosted on CE Broker's platform, you'll need to set up direct deposit.
To set up direct deposit:
Log in to your CE Broker Provider account

Click on your organization's name in the top-left corner.

Click the Payouts tab, then click Set up CE Broker Payouts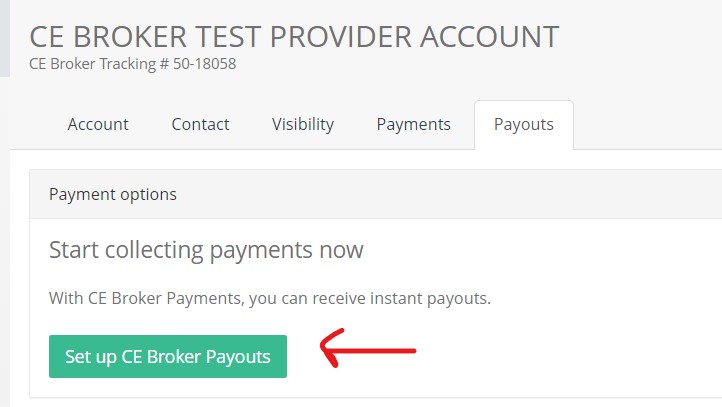 You'll be asked some questions about your company:
name

address

tax ID

Bank Account Number

Bank Routing Number
Remember to hit Save to store your bank information. Note: your company name and TID / EIN must match your tax records exactly, including punctuation and capitalization.
Once your bank information is saved, it will show as Pending. After a few moments, it will show as Unverified, then Verified.