The Florida Board of Medicine requires all physicians who are registered with the U.S. Drug Enforcement Agency and authorized to prescribe controlled substances to complete a board-approved 2-hour course on prescribing controlled substances each biennial renewal.
How to locate a Board approved course:
Board-approved courses can be located by using the Find courses feature within your CE Broker account or you can click here to view a list of approved courses.
💡 If using the Find Courses feature within your CE Broker account, please make sure you choose Prescribing Controlled Substances (AMA Cat 1) as the subject area OR Prescribing Controlled Substances.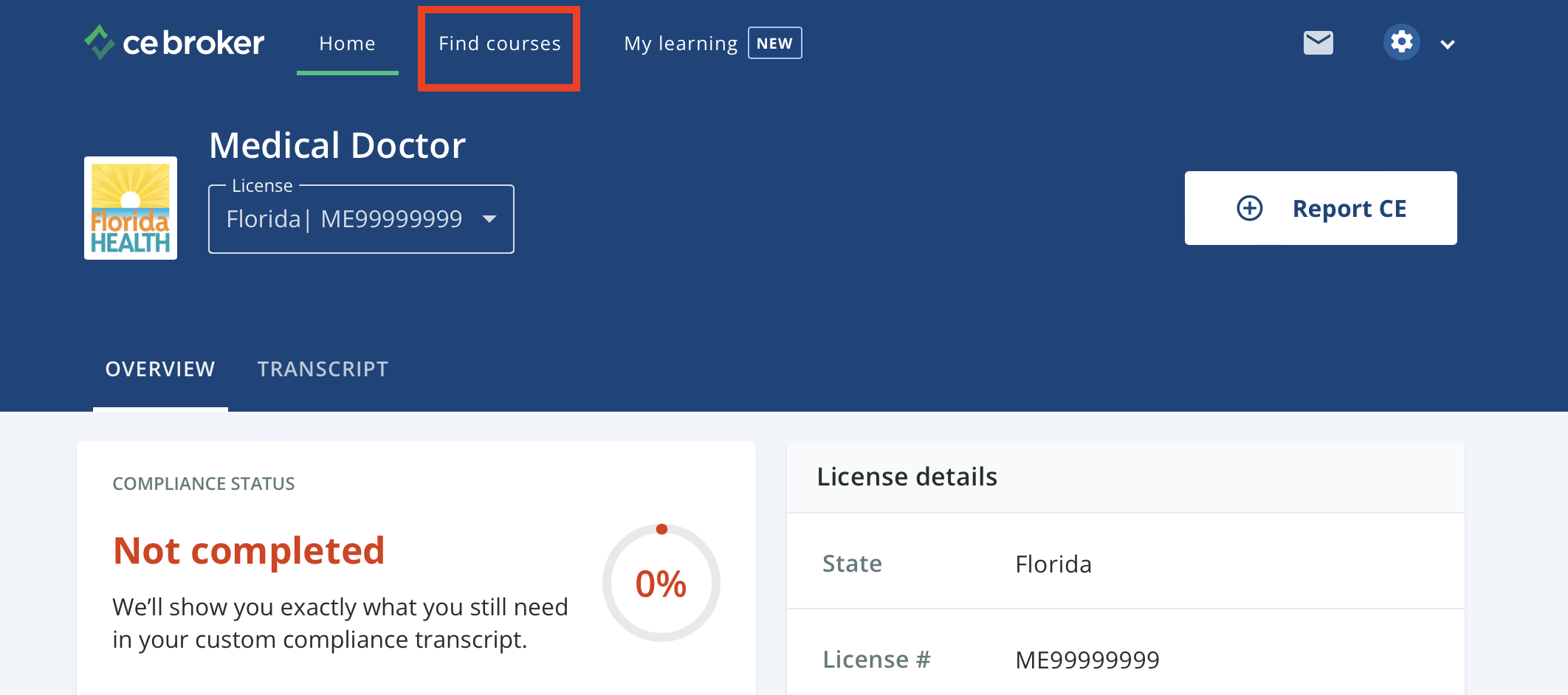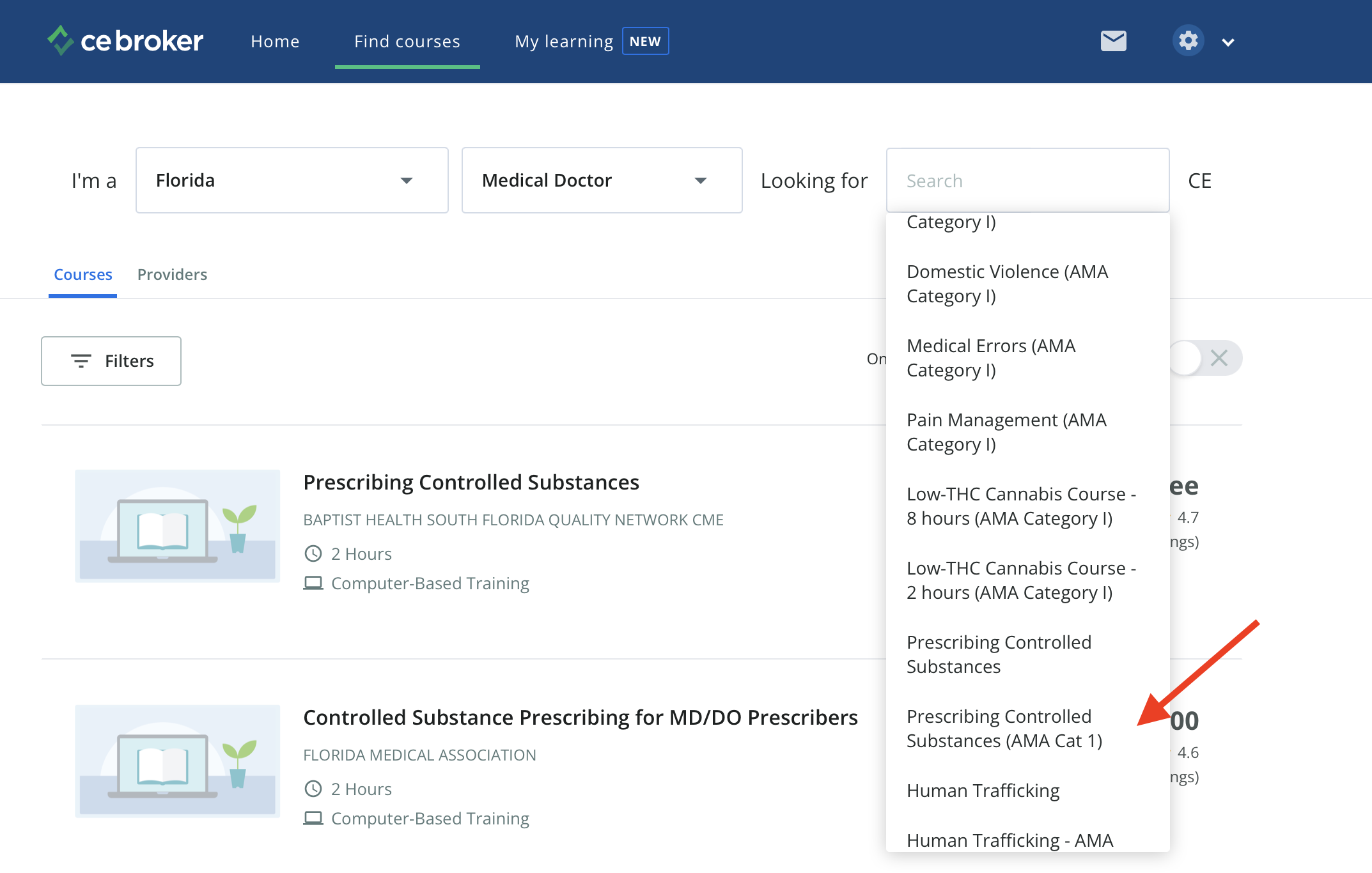 Reporting a board-approved Prescribing Controlled Substances course to your CE Broker account:
Providers have up to 30 days to report course completions to your CE Broker account provided that they have your complete Florida license number. Need the hours reported sooner? No problem. You are able to easily self-report the course completion to your account following the below steps:
1. Log in to your CE Broker account.
2. Click Report CE at the top of the page.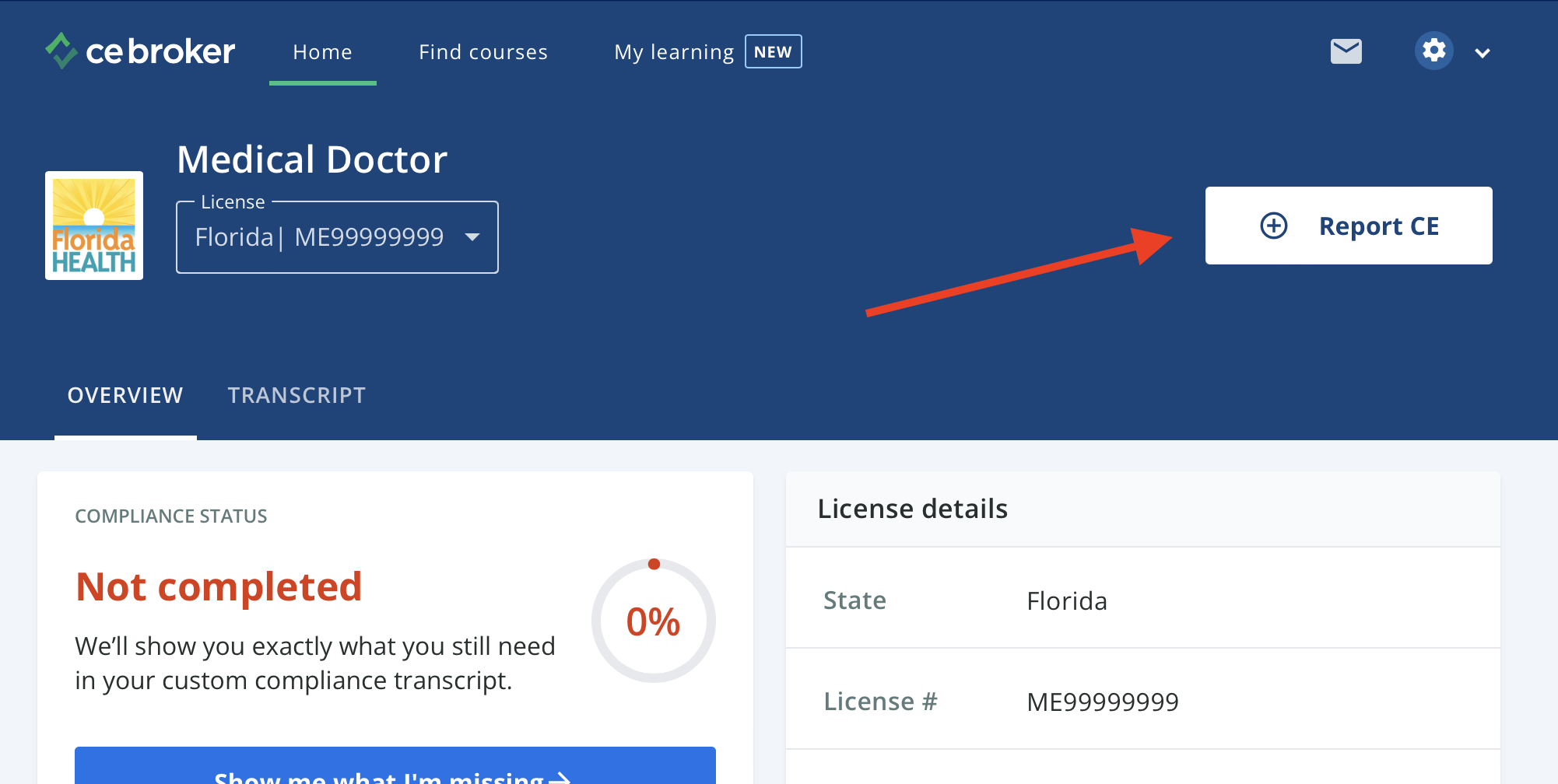 3. Make sure the Report CE/CME tab is selected.
4. Locate the Prescribing Controlled Substances CME option and click Begin.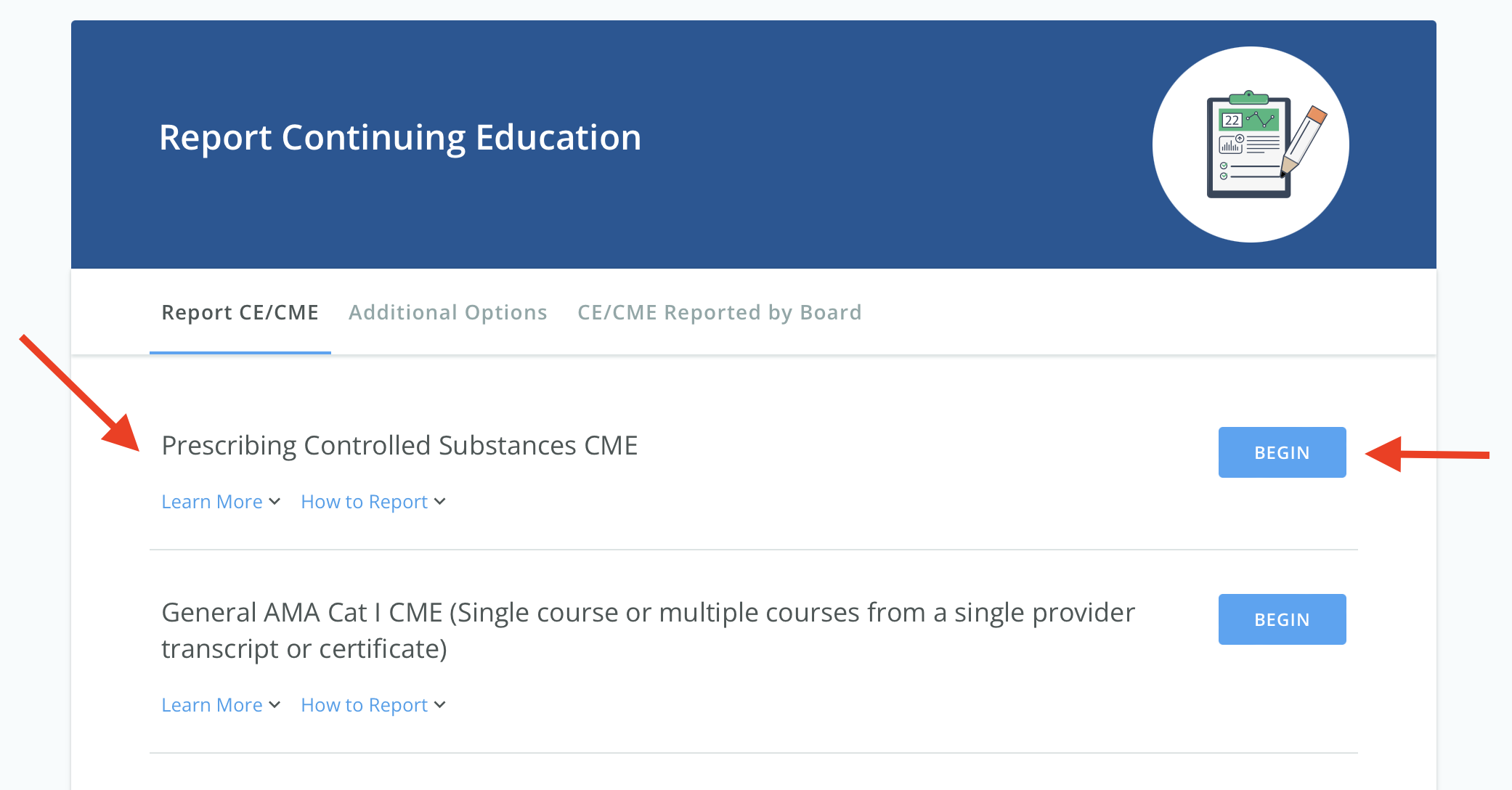 5. Answer the questions as prompted.
6. Once you reach the Attachments page, you're almost done. Attach your certificate of completion, or select 'Maintain Your Own Documentation', then click Continue.
7. Now you're ready to submit your CE! On the final page, you will attest that the information you entered is true. Simply click Submit CE to complete the reporting process.
💡 Your self-reported CME posts to your CE Broker course history immediately, which gives your Board instant access to it.
What if I am not registered with the DEA?
If you are not registered with the DEA, in order to remove the requirement from your biennial renewal, you will need to indicate your status within your Florida Department of Health MQA account.
The website and instructions on how to manage your DEA status can be found here.
💡 Once you have indicated that you are not registered with the DEA, your CME requirements within CE Broker should update simultaneously.