CE Broker Customer Support is available from 8am - 8pm ET Monday - Friday.
You can submit a support ticket directly through CE Broker's Help Center by clicking the Submit a Request link at the top of this page.
We'll ask you to identify as a licensed professional or a continuing education provider. Some licensed professionals are also continuing education providers. If this sounds like you, when filling out the form, select the user type you are currently inquiring about.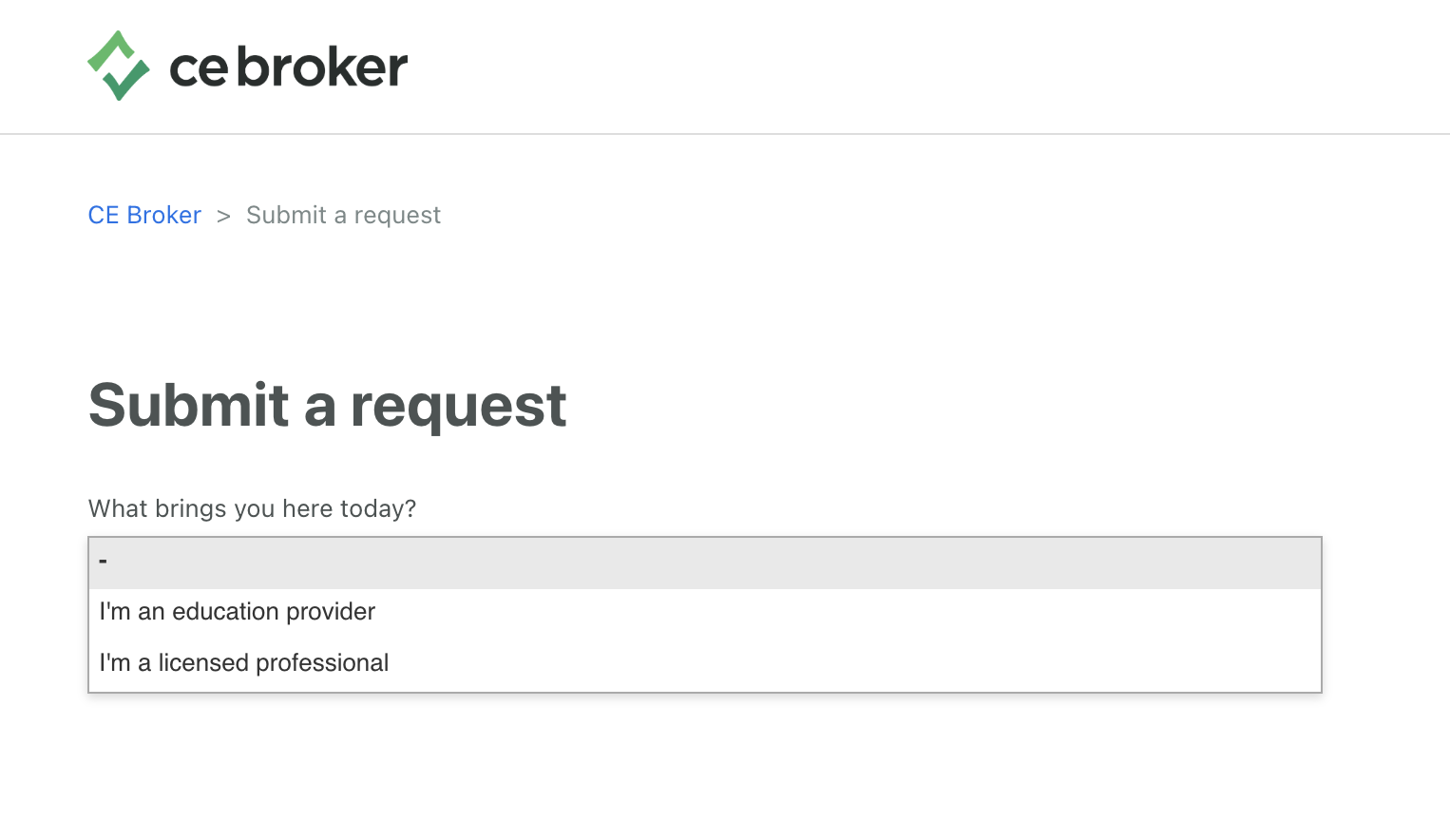 Then, you'll enter a few fields unique to your user type to help us better understand your reason for contact, which allows us to answer your question faster.