Educational providers can edit course information such as the summary, offering dates, and approving boards directly from their CE Broker account.
To edit a course summary or add/change a disclosure statement:
1. Log into your CE Broker provider and click on the Courses link on the far left menu.
2. Locate the course you would like to edit and click View Summary.

3. Click on the "edit" pencil icon next to Basic Information.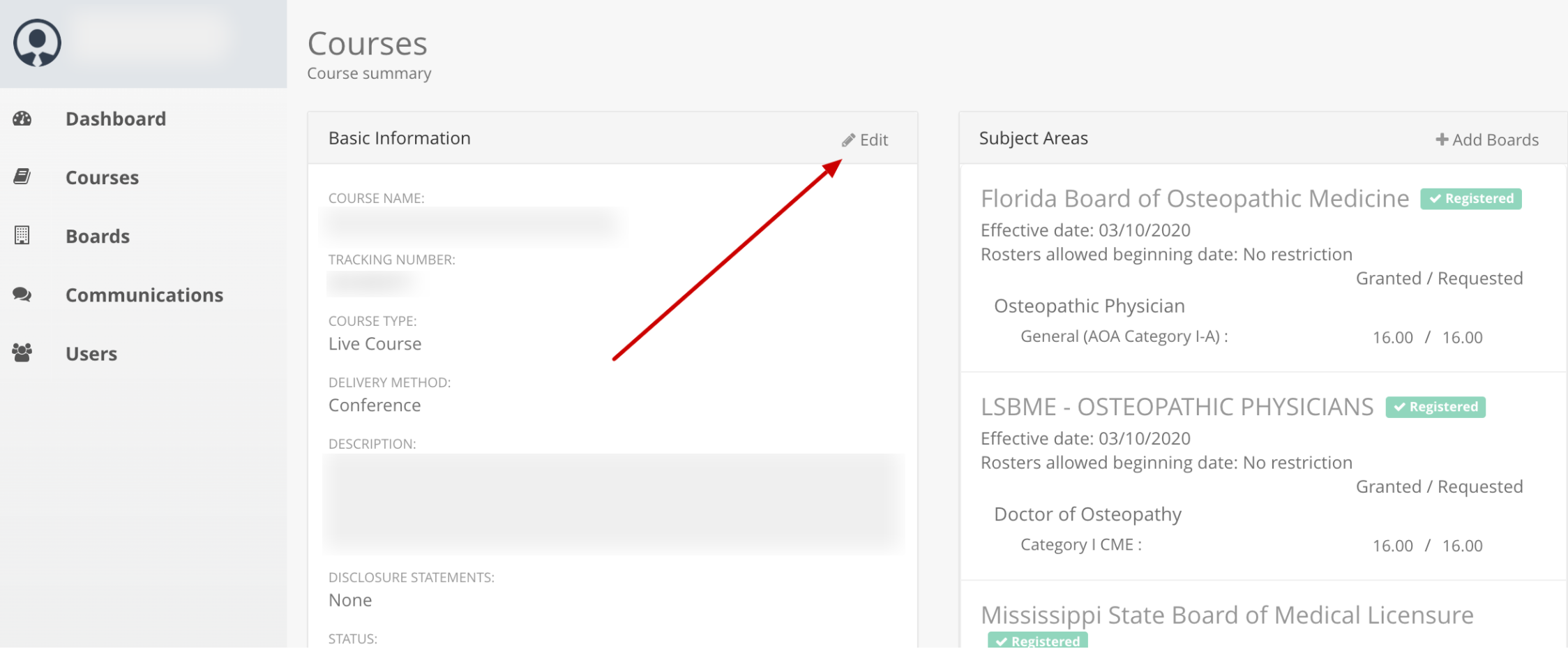 4. You can edit the course summary in the Description box. The Disclosure Statement can be changed from the corresponding section.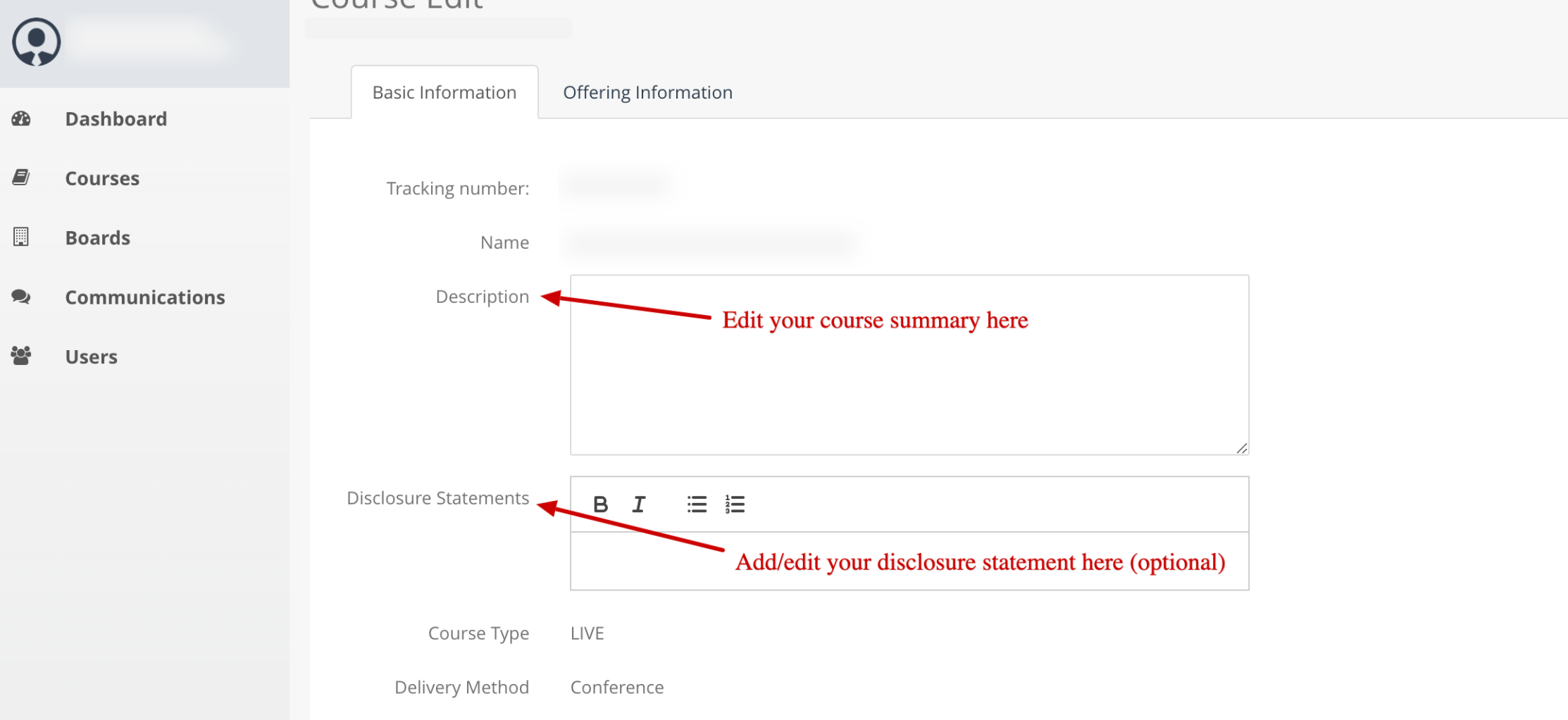 5. When you're finished, scroll down and click Save.
Note: You are unable to edit the course name on this page. If you need to change the name of your course, contact support@cebroker.com