In order to offer continuing education to a population of licensees, you'll need to seek approval from their board. CE Broker has streamlined this process for you, giving you a direct line to boards to fast-track your application.
If you already have a provider account with at least one Board approval, these instructions are for you. Otherwise, check out these instructions for registering on CE Broker as an educational provider.
To apply to a new Board:
1. Log into your account and click on Boards.
2. Locate the board from which you are seeking approval and click on Apply to Board.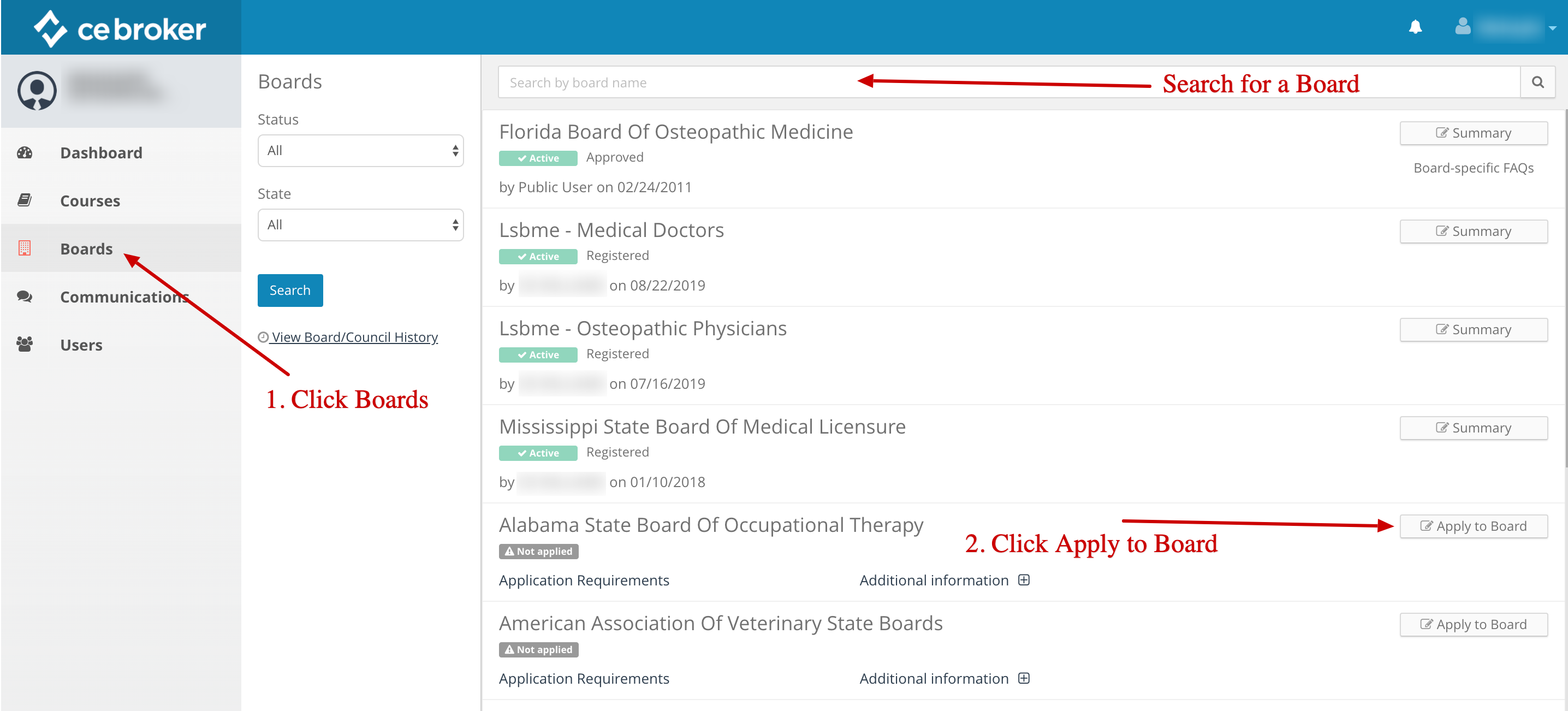 3. View the Board Application Requirements prior to beginning the application.
4. Follow the application process until you get to the end where you will click Finish and pay any applicable fees.
Pro Tips:
✅ Every board is different. Read the application requirements and be prepared with everything you need prior to beginning your application.
✅ Check your account notifications to ensure the Board you applied to is not requesting any additional information.
✅ Check your application status anytime by logging into your CE Broker Provider Account.