Once you are approved by a Board as an educational provider, you can submit new courses to that Board for approval through your CE Broker account.
Are you a licensee trying to submit course completions to your account? Click here.
To add a course for Board approval:
1. Log in to your account and click Courses
2. Click on + New Course

3. Review the course application requirements for the specific board to which you are submitting the course. Prepare any necessary documentation to expedite the process.
4. Click Next to continue. Fill in the required information as you progress through the application (ie: course name, subject area)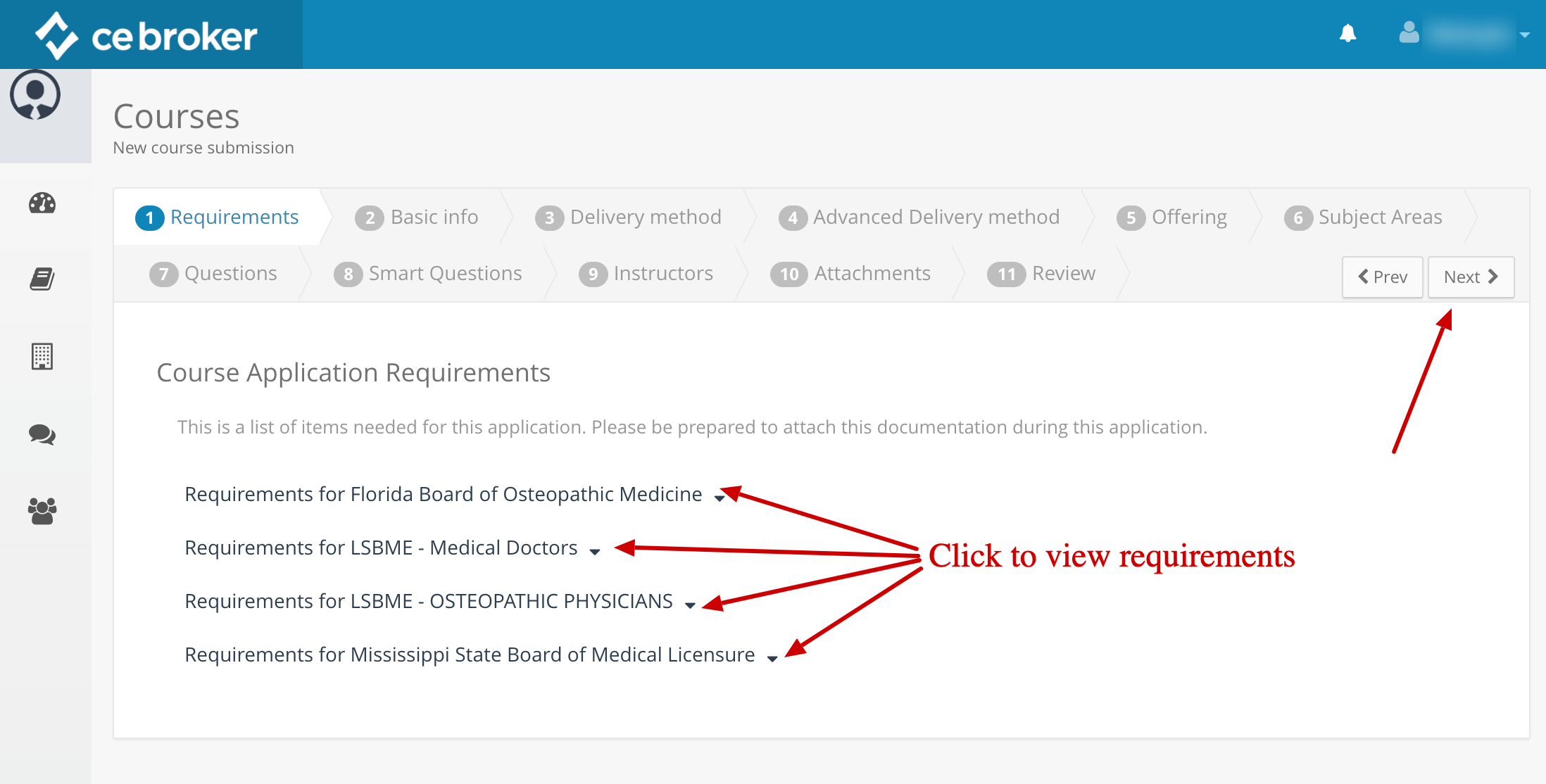 5. Be sure to click Next to advance the submission form, until you get to the end where you'll click Finish to submit your new course
If, during the creation process, the system automatically skips over a question section, it simply means that section is not required.
Please note: Depending on the Board, your new courses may route for approval before you can offer them to licensees. If this is the case, be sure to check on the status of your course application from within your CE Broker account to ensure the Board is not requesting additional information.