If you need a receipt for a subscription or course purchase, you can access a copy from within your CE Broker account.
1. Log in to your CE Broker account.
2. Click on the Settings gear in the upper right-hand corner.
3. Click on Account Settings from the drop-down menu.
4. Locate and click on the Payment History tab.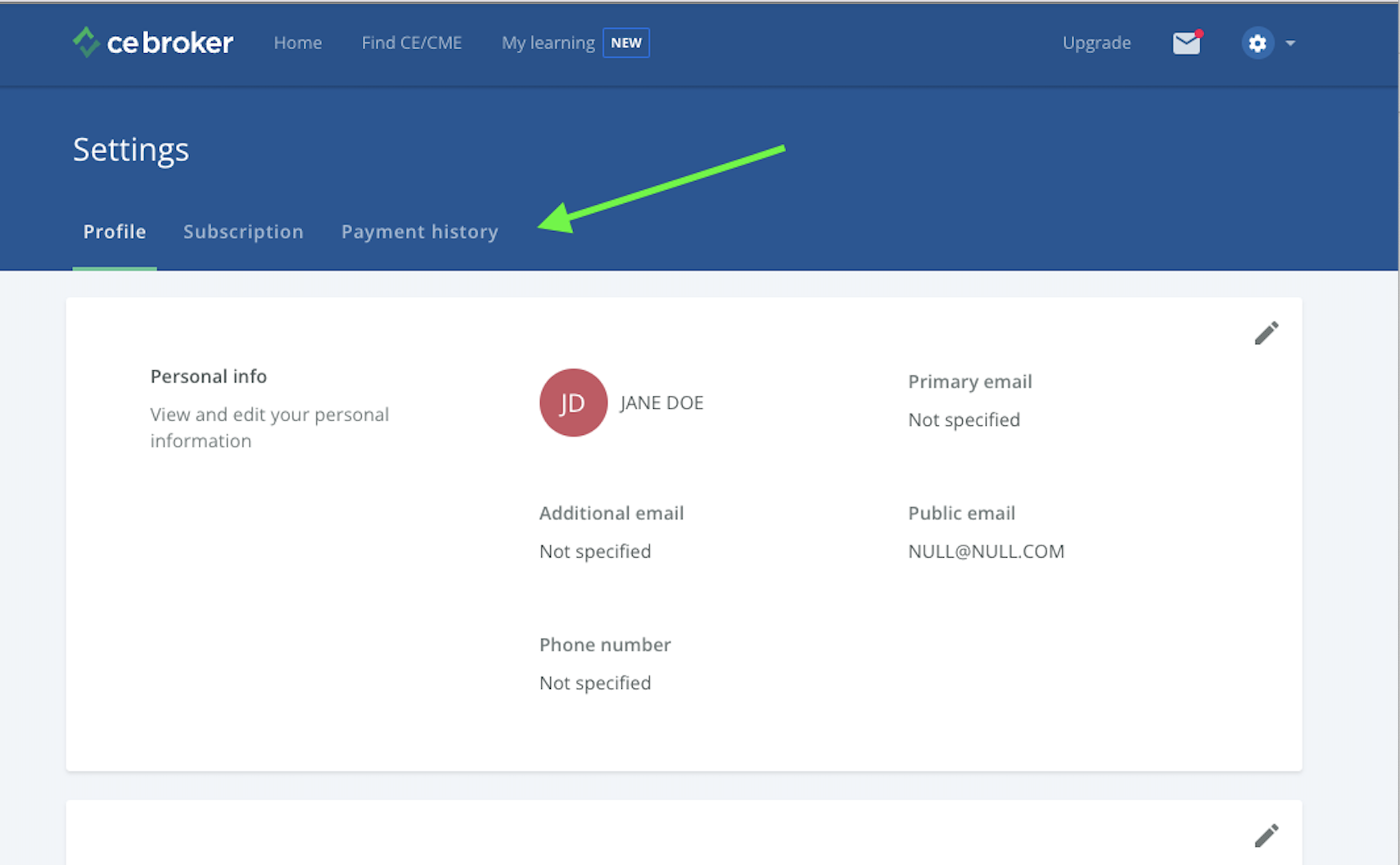 5. Locate the payment where a receipt is needed and click on that specific entry.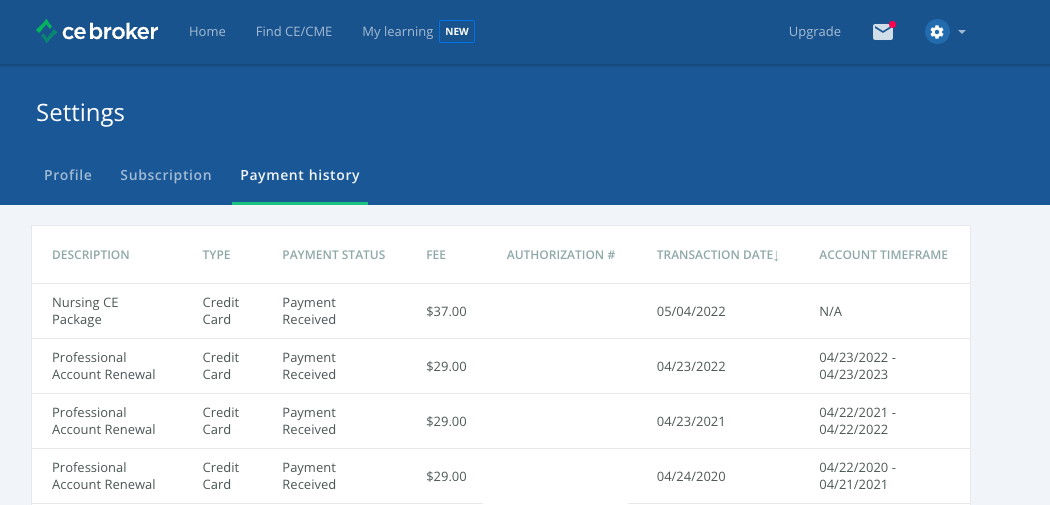 6. You can print the receipt or save it to your computer as a PDF by clicking on the Printer icon.