If you hold multiple licenses, you can track them all in one account - no need for separate usernames and passwords!
In order to manage more than one of your professional licenses in CE Broker, each license you add must be for a profession and state that we are currently tracking.
Note: Attempting to add a license number for a state/profession we do not track for will result in an error (i.e., "tie_license_error").
If you are a Professional or Concierge account user, you will be able to view a detailed transcript of requirements for each license listed in your account at no additional cost.
Add your license online
1. Log in to your CE Broker account
2. Click on your license number to reveal a drop-down menu. Licenses you have already added will be listed here.
3. Click Add a New License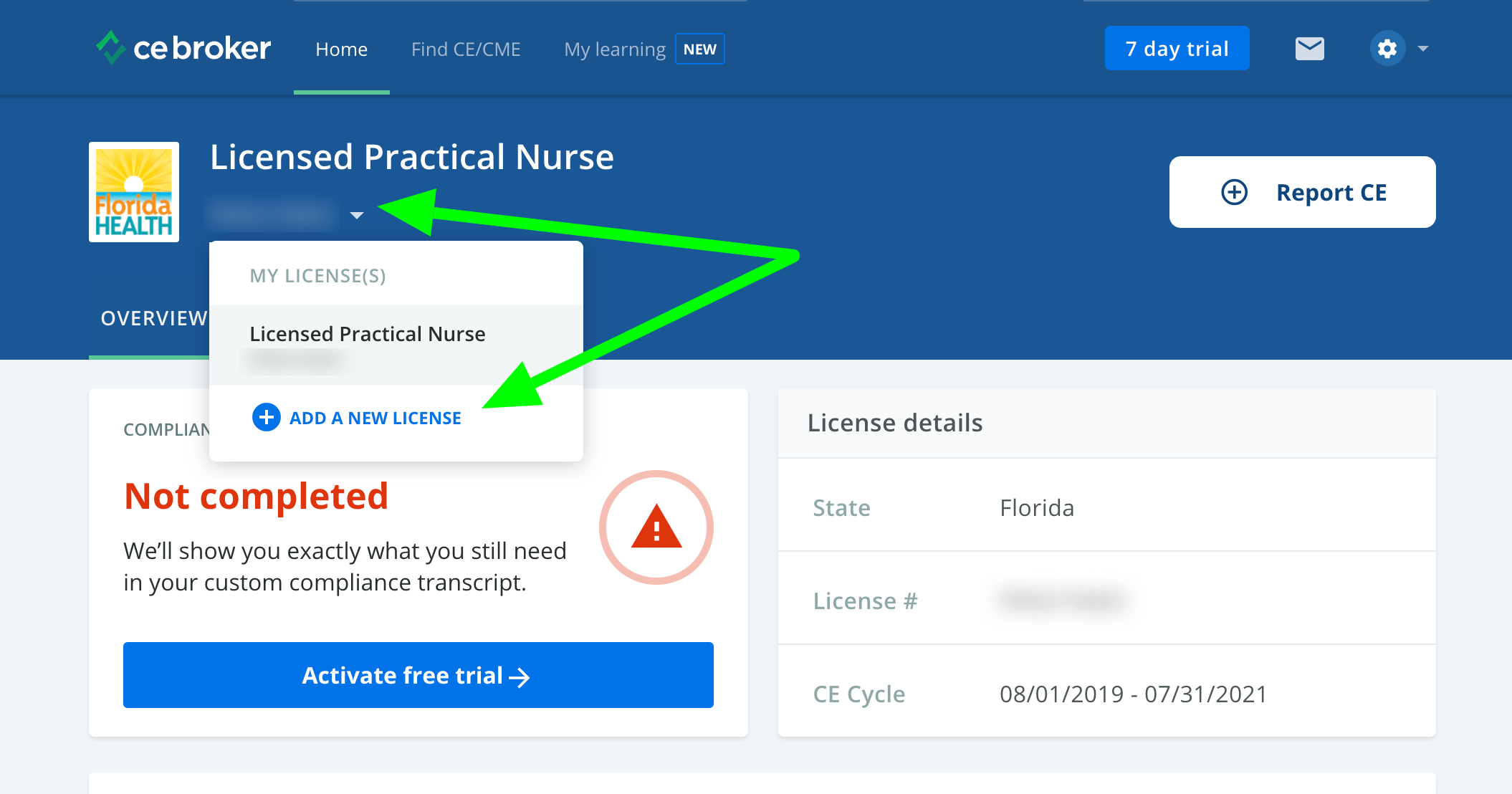 4. Select your state and enter your license number.
5. Click Add License to submit your request.
Having trouble? Contact Customer Support so we can add the license number on your behalf.
Please allow 1-2 business days for your request to be processed.
Related: