If you're a Professional or Concierge account member, you can update your credit card information anytime from within your account.
1. Log in to your CE Broker account
2. Click on the gear icon ⚙︎ in the upper right corner, then click Account Settings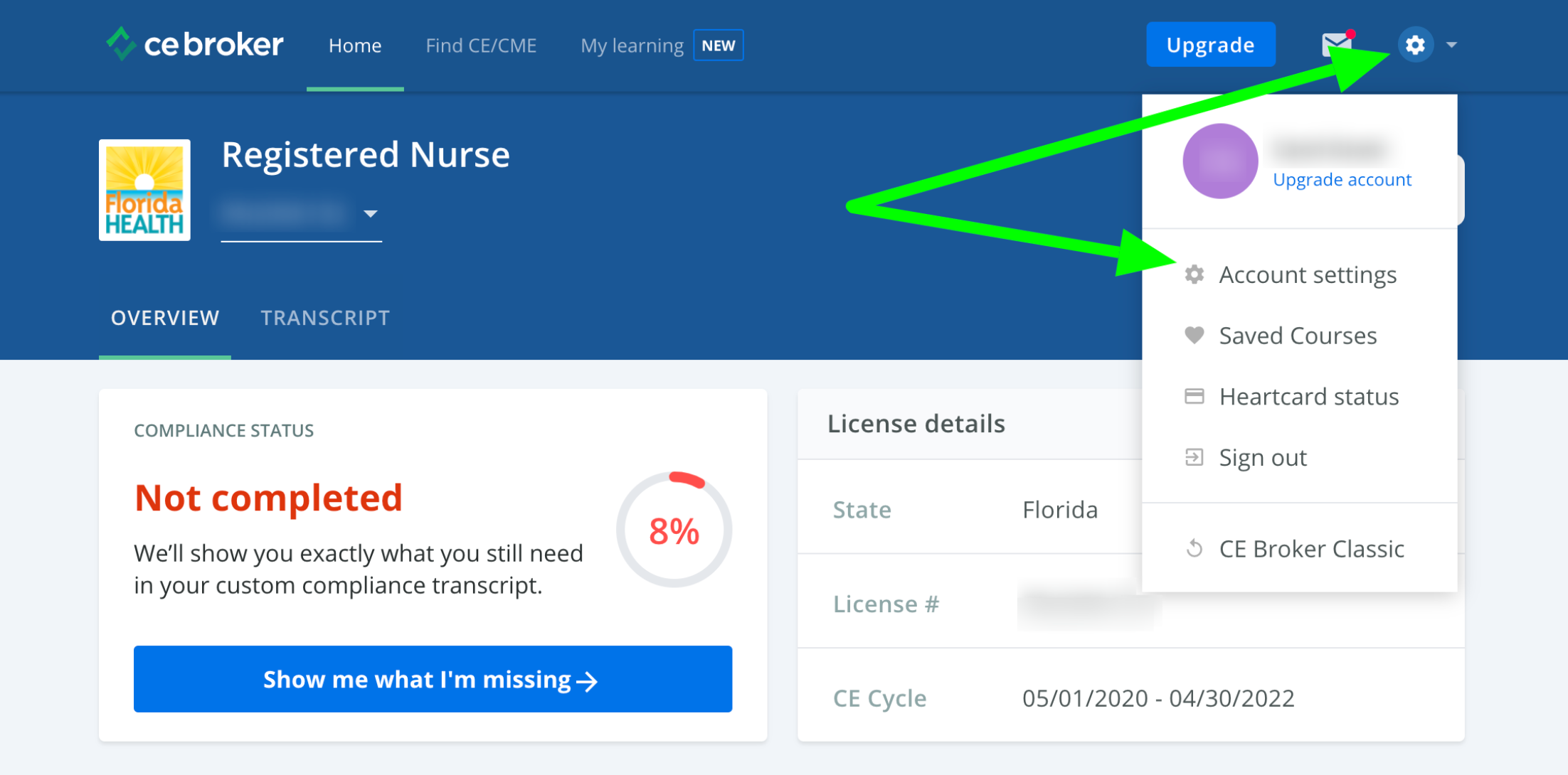 3. Under the Subscription tab, you can change your credit card info and enable/disable the auto-renew option for your account.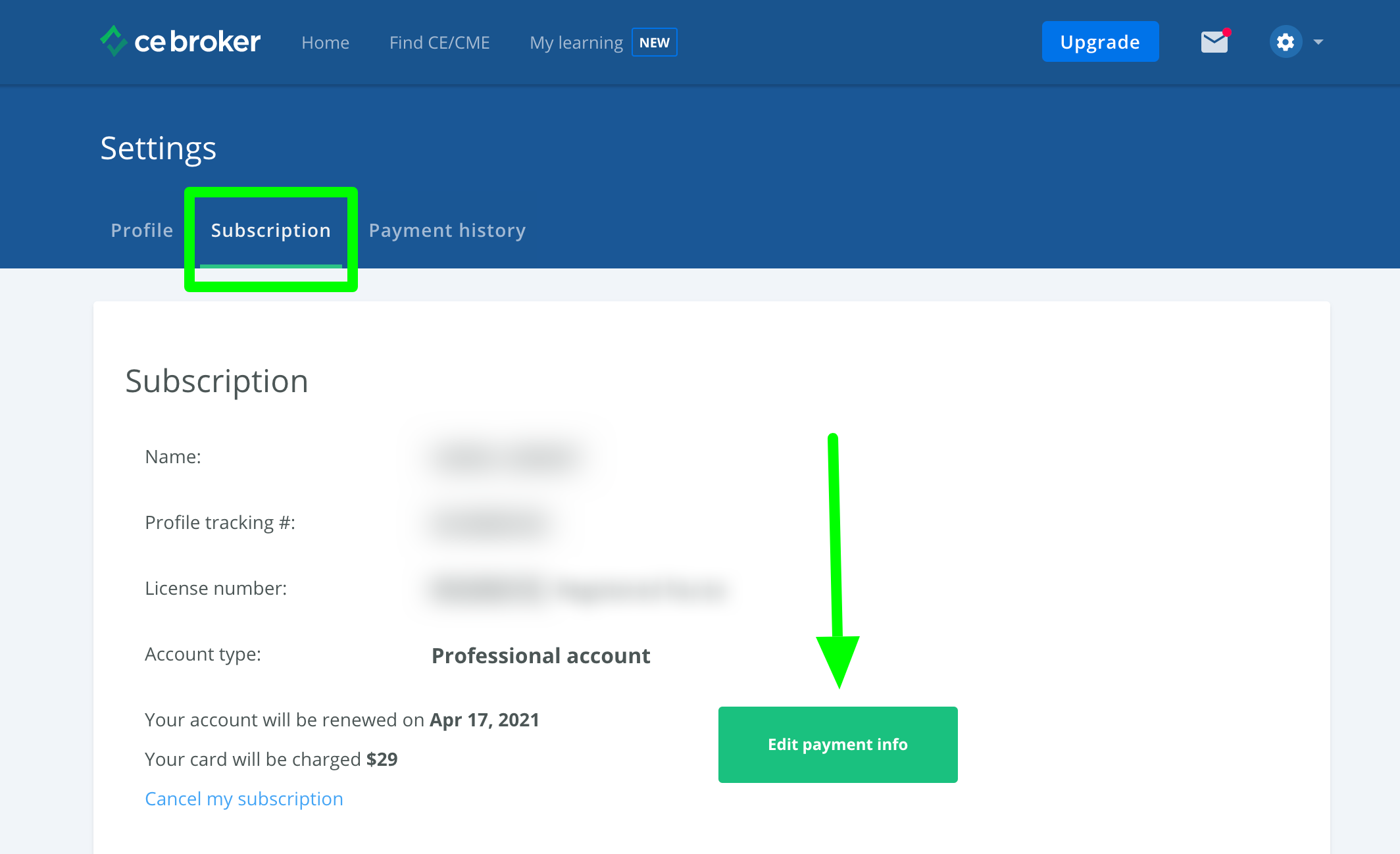 If your paid subscription has already expired, you will not see the option to edit your payment information on this page. Instead, you will need to resubscribe with your new credit card by clicking on Renew Subscription in the top right corner.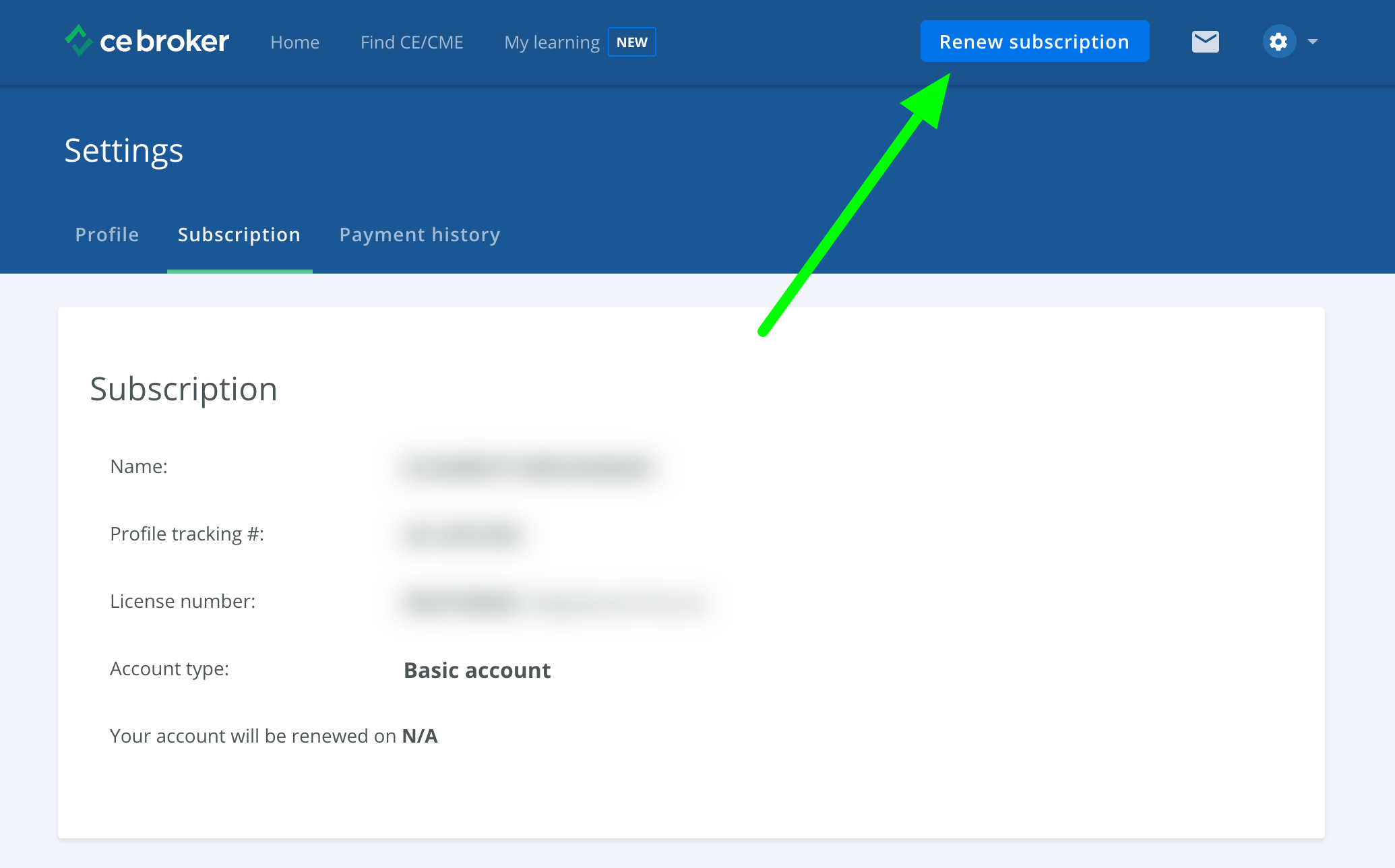 Related: